Clarity
Very Very Slight Inclusions 2 (VVS2)
A very high quality diamond, with tiny inclusions that will take a trained professional a while to see under 10x magnification. Impossible to see with the naked eye. Maximum Brilliance and Fire, will reflect almost all of the entering light, creating an exceptionally bright diamond full of life and sparkle.
The Kensington Difference
We provide our clients the highest level of one-on-one service, in a comfortable and friendly environment.
Visit us and discuss your dream diamond with us over a glass of complimentary champagne and gourmet chocolates.
We look forward to hearing from you soon.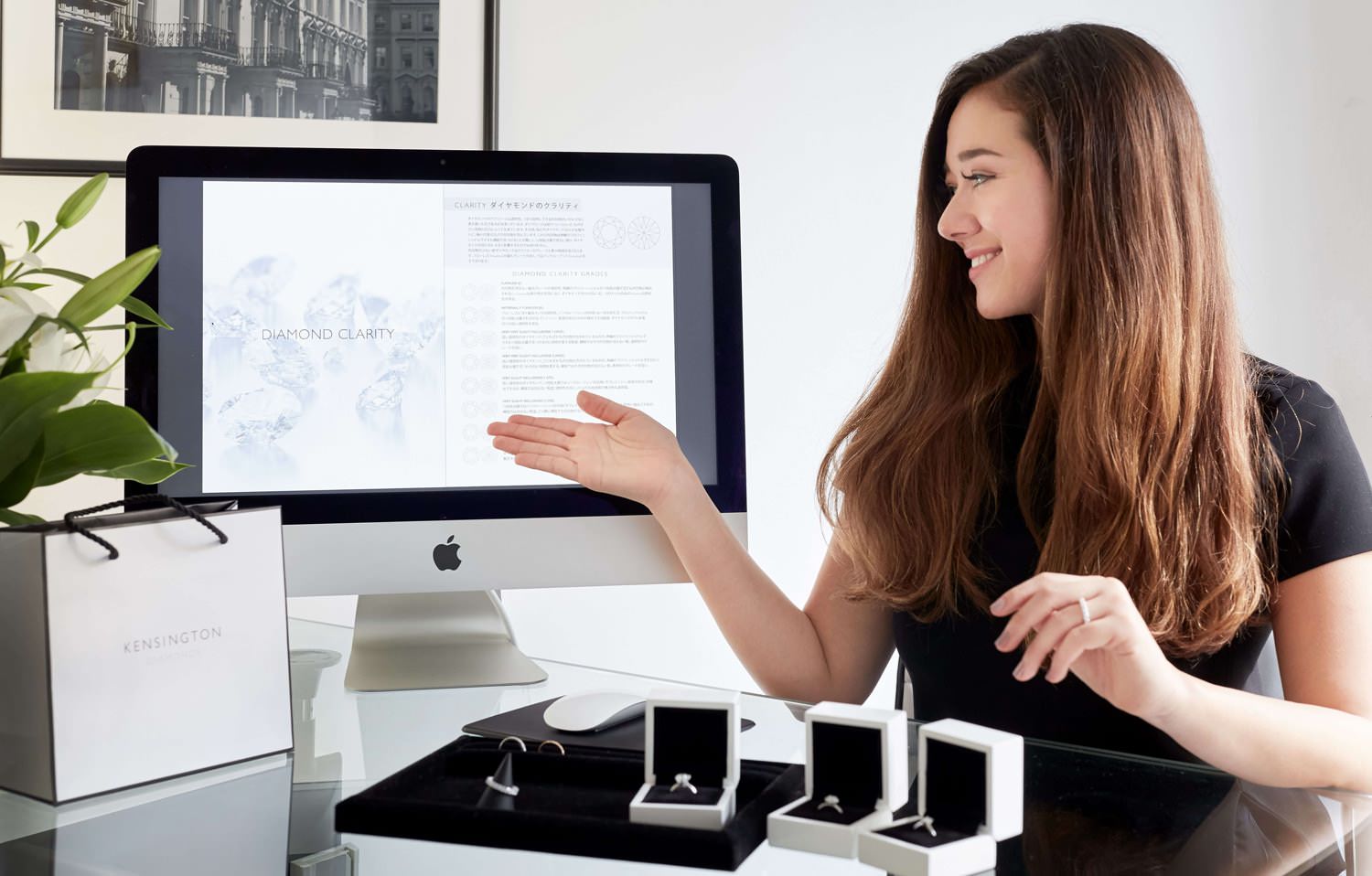 Specifications

Sku: #

Additional Information

| | |
| --- | --- |
| Diamond Shape | No |
| Cut | Excellent |
| Color | No |
| Clarity | VVS2 |
| Polish | Excellent |
| Symmetry | No |
| Fluorescence | No |
| Carat | 0.00 |
| Table | 57.00 |
| Depth | 61.40 |
| Crown Angle | No |
| Girdle | MED to STK |
| Pavillion Depth | No |
| Measurements | 0 |
| Eye Clean | 100 % Eye clean |
| GIA | Certificate link |
| Report Number | 5273237805 |