Clarity
Very Very Slight Inclusions 2 (VVS2)
A very high quality diamond, with tiny inclusions that will take a trained professional a while to see under 10x magnification. Impossible to see with the naked eye. Cut
Very Good (VG)
A superior Brilliance and Fire, will reflect the majority of entering light. Even under magnification will appear similar to the 'Excellent' grading, so is an attractive option at a lower price point.
The Kensington Difference
We provide our clients the highest level of one-on-one service, in a comfortable and friendly environment.
Visit us and discuss your dream diamond with us over a glass of complimentary champagne and gourmet chocolates.
We look forward to hearing from you soon.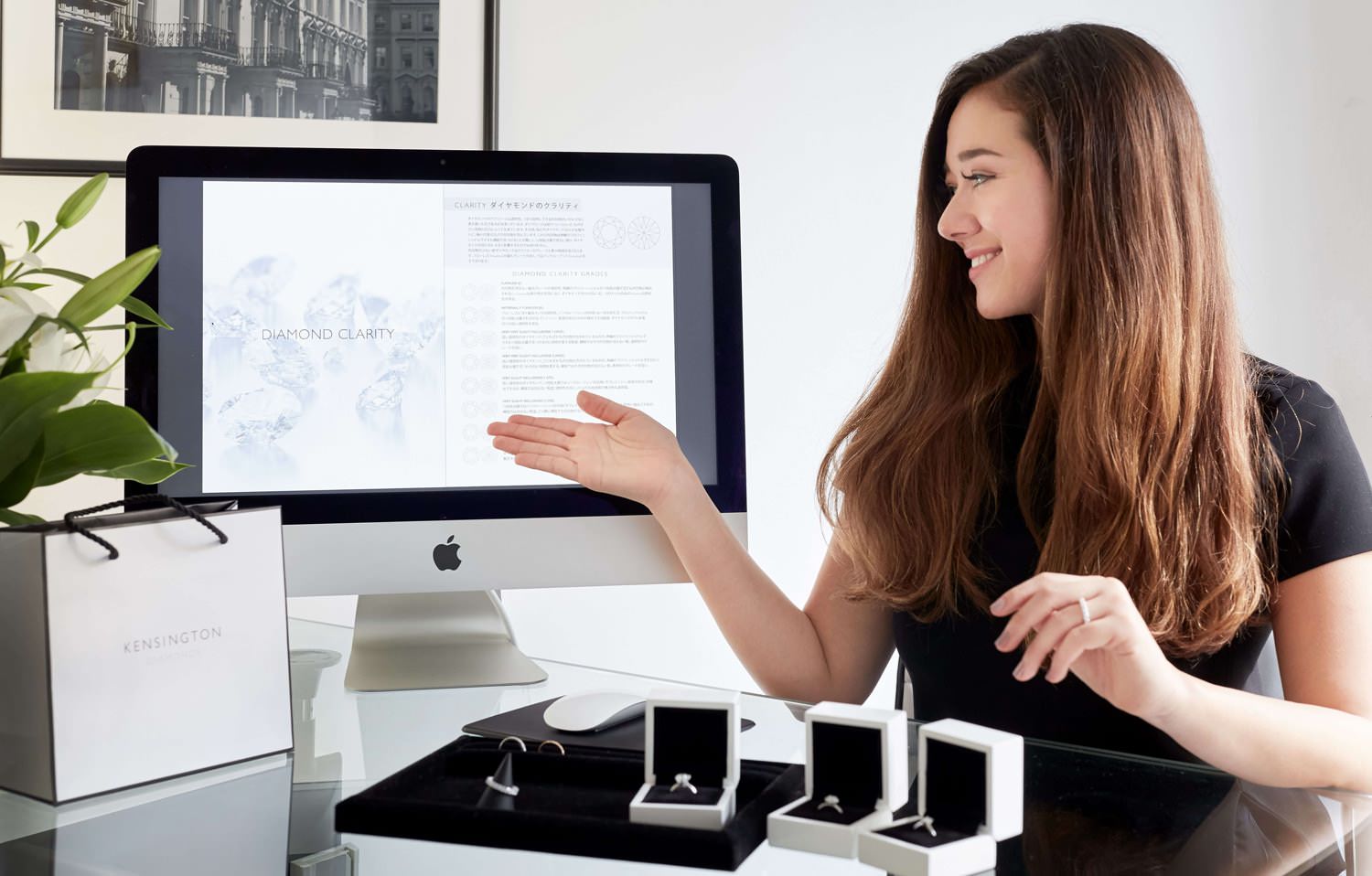 Specifications

Sku: #

Additional Information

| | |
| --- | --- |
| Diamond Shape | No |
| Cut | Very Good |
| Color | No |
| Clarity | VVS2 |
| Polish | Very Good |
| Symmetry | No |
| Fluorescence | No |
| Carat | 0.00 |
| Table | 58.00 |
| Depth | 62.50 |
| Crown Angle | No |
| Girdle | STK to THK |
| Pavillion Depth | No |
| Measurements | 0 |
| Eye Clean | 100 % Eye clean |
| GIA | Certificate link |
| Report Number | 6261221739 |