 Color - F
Kensington's recommended Color grading. An extremely attractive option price-wise as it is significantly cheaper than a D Color, yet still remains colorless to the eye. Clarity
Very Slight Inclusions 2 ( VS2 )
A diamond with inclusions/blemishes that can picked up under 10x magnification easier than its VS1 counterpart. Imperfections in the VS2 category are usually invisible to the naked eye, although in exceptionally rare circumstances this is not always the case. CUT
Fancy Shape
Only Round diamonds are given a GIA Cut grading - other shapes are not graded on Cut.
The Kensington Difference
We provide our clients the highest level of one-on-one service, in a comfortable and friendly environment.
Visit us and discuss your dream diamond with us over a glass of complimentary champagne and gourmet chocolates.
We look forward to hearing from you soon.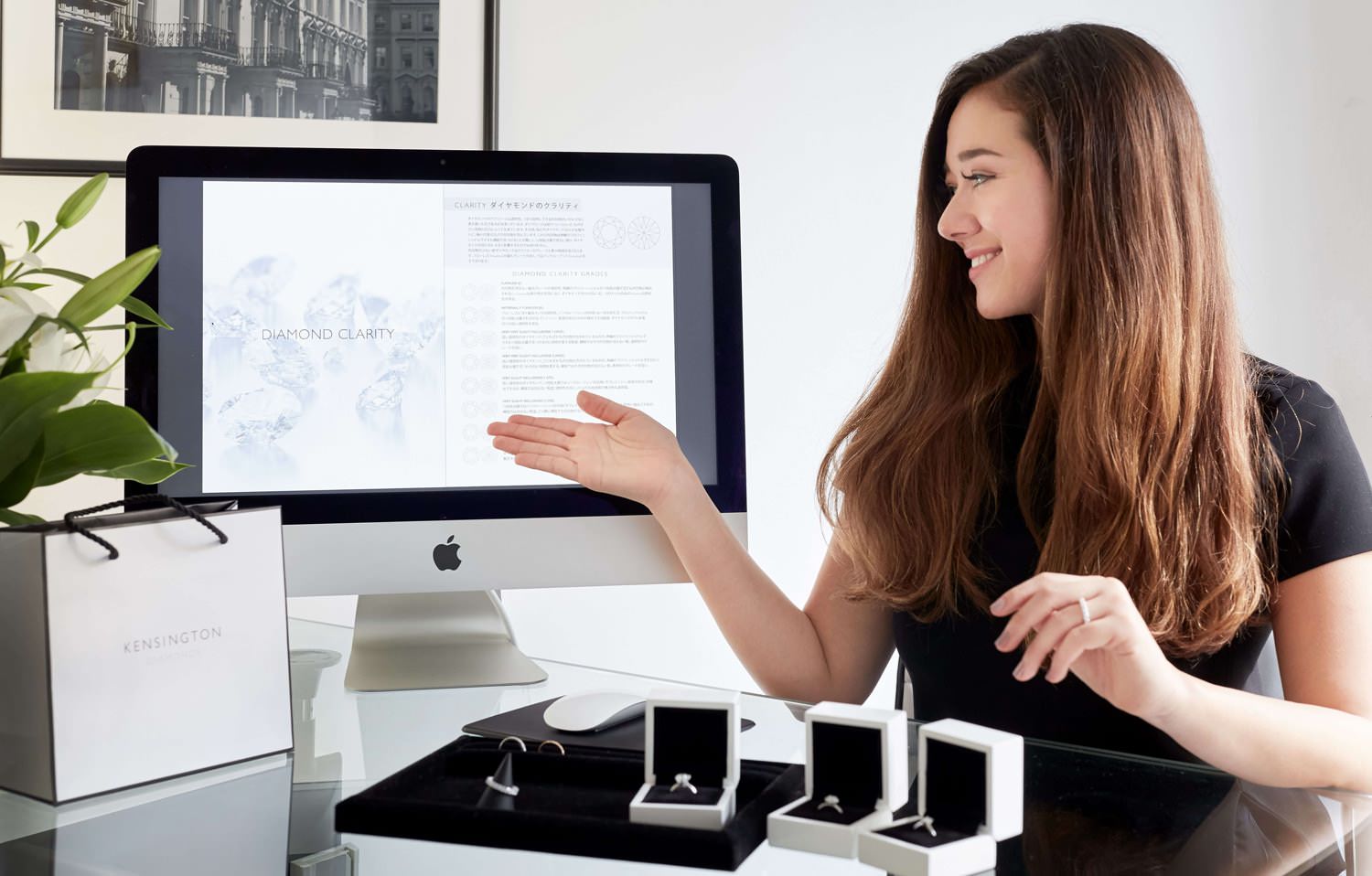 Specifications

Sku: #The Oxford

Additional Information

| | |
| --- | --- |
| Symmetry | Very Good |
| Polish | Excellent |
| Fluorescence | Faint |
| Size | 7,8,9,10,11,12,Other |
| Metal Type | Platinum 950 |
| Diamond Shape | Princess |
| Cut | Fancy Shape |
| Color | F |
| Clarity | VS2 |
| Total Carat Weight | 1.14ct |